interactive investor's Sam Benstead gets exclusive access to abrdn's London office in this video to chat with income investor Thomas Moore about what a day in the life of a fund manager is really like.
Thomas speaks about the types of meetings he has, how he interacts with companies and colleagues, and how he fits together different pieces of the investment puzzle to deliver an income from UK shares to his investors.
He also goes into detail about his life outside the office, as well as how he got into the fund management business.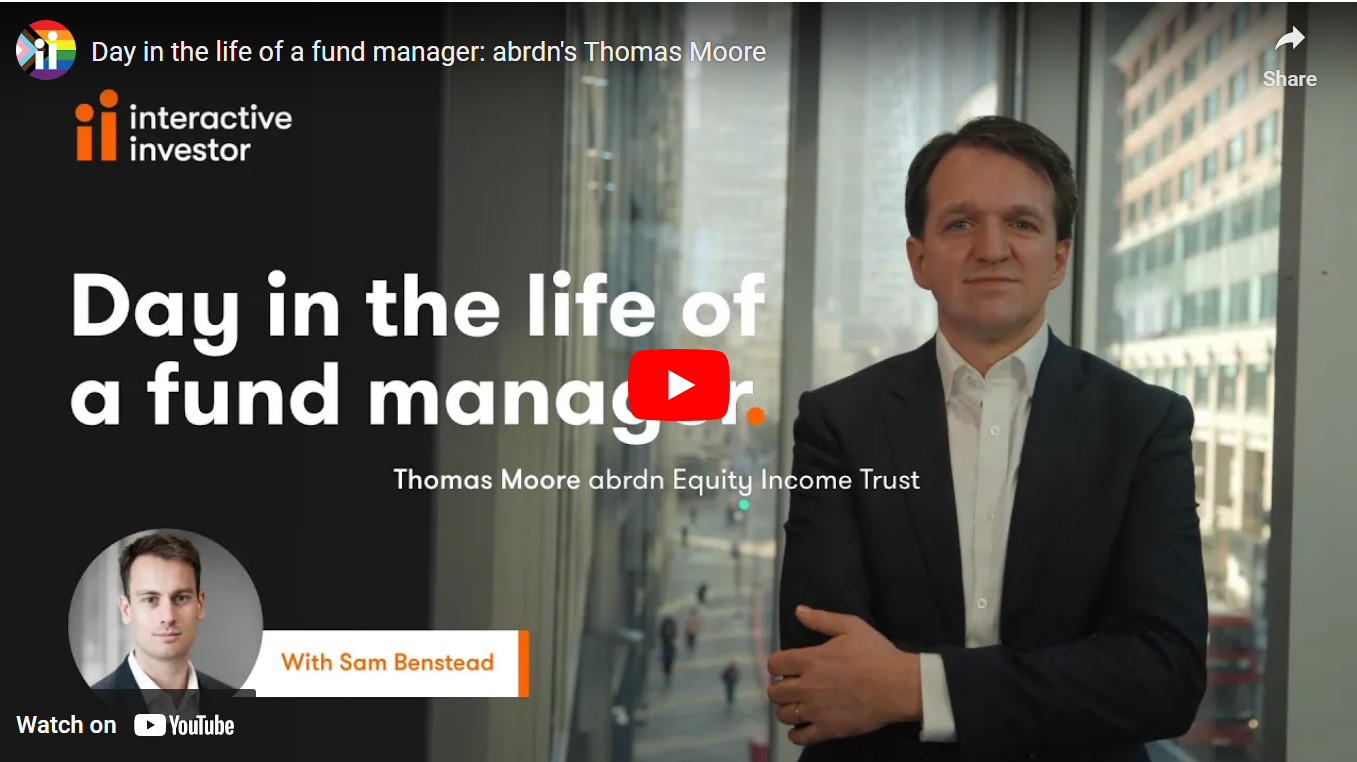 This video was produced and is hosted by interactive investor. You will leave abrdn's website and enter interactive investor's to listen. Please note that abrdn plc does not control, cannot guarantee, and is not responsible for the accuracy, timeliness, privacy or continued availability of this outside information.